I'm not proud of it. For two decades worth of border crossings and passport stamps, I'd avoided the habit. Portable hard drives chocked full of images from lands near and far and it had never come up. Then, after two distinct moments, it happened: I became a "country lister."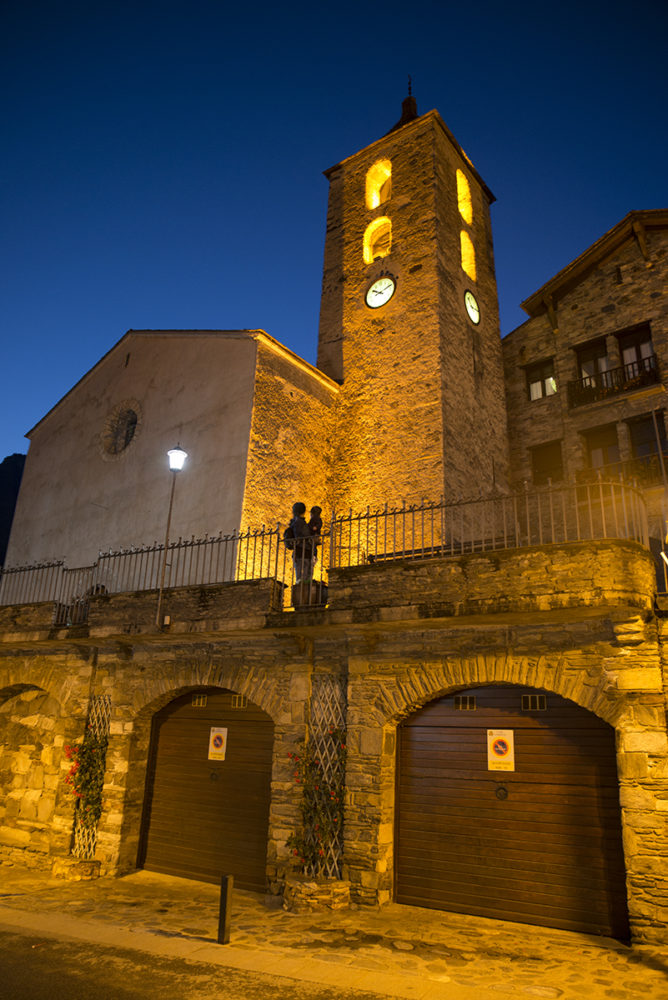 Moment 1: I started working at Conservation International with exceptionally well-traveled people. One colleague was approaching 150 countries—another was close to 80. The leader on staff had ticked nearly 180 countries in his decades as a well-respected conservationist (I'm confident he's actually discovering new countries, like he does species).
Moment 2: A good friend had a goal to reach 50 countries by her 40th birthday. I started to count and I was about a dozen short of this goal—and a couple years from the same age milestone. With a trip to three new countries on the immediate horizon, I felt my love of lists and goals slowly consume me.
The following year, a work trip to Indonesia with a layover in Qatar added a couple more countries. I was inching closer to my goal but I needed an itinerary as audacious as it was disrespectful of the limitations of time and distance.
And thus, the "2018 European road trip" was born.
Five years ago, my wife and I lived in Paris for almost a year. During that time we visited quite a few countries — west to England and east to Croatia — but we missed many of the pocket kingdoms that border France: Luxembourg, Liechtenstein (in neighboring Switzerland), Monaco and Andorra. Five minutes in Google Maps and I calculated that, if you fly into Paris and out of Toulouse, it requires only 26 hours of driving to visit them all. Additional research of these autonomous European nations — some of the smallest in the world — revealed another named San Marino that is landlocked a little further south within Italy.
Okay, make that 32 hours of driving.
(A sixth option, Vatican City, that's embedded in Rome – and the smallest country in the world – was already on both of our lists).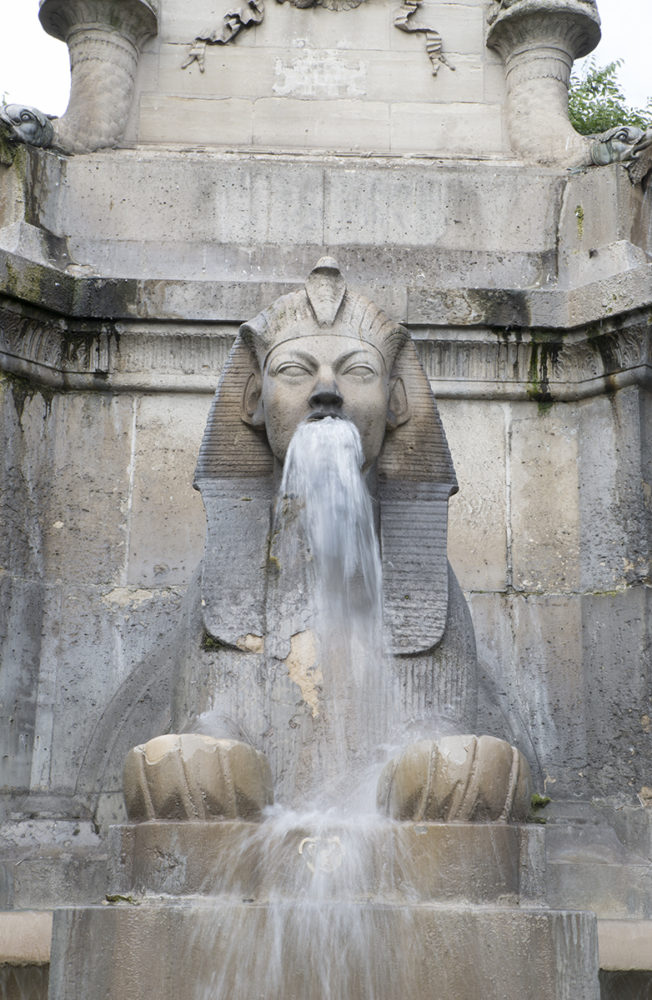 By far, this was one of the most complicated trips we've ever planned. With our target countries selected, I created a Gantt Chart to illustrate the driving times between each, compared to the number of hours between 8AM and 8PM, often with a couple hour break between legs (hopefully somewhere scenic, with good lunch options). It helped identify which days were aggressive (read: nearly all), and which were bordering on suicidal and should be broken up over a couple days, like the 7-hour drive between Liechtenstein and San Marino and the 7.5-hour drive between Monaco and Andorra.
When a leg needed to be split, I used Google Maps to find a helpful midpoint, and evaluated the charm of various options using Flickr and Instagram. We booked hotels — not AirBnB's — because when you are setting up in the evening and breaking down early the next morning, you need an easy check-in and access to amenities, especially when you are traveling with a crib.
Oh, did I mention we were traveling with our almost-two-year-old toddler?
After many evenings of research and a Google Drive folder full of PDFs of reservations and directions, we were ready for our 8-country, 12-night road trip: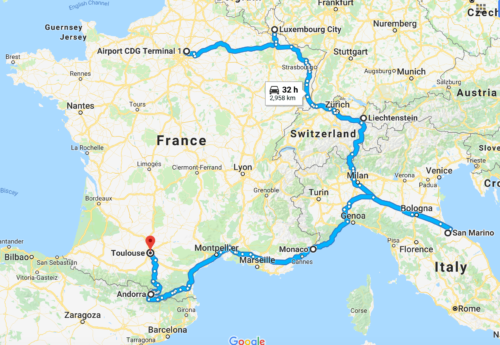 Land in Paris. Drive 4.5 hours to Luxembourg City.
Drive 5 hours to Lucerne, Switzerland
Drive 2 hours to Malbun, Liechtenstein.
Drive 3 hours to Menaggio (Lake Como), Italy.
Drive 5 hours to San Marino.
Drive 6.5 hours to Villefrenche-sur-mer, France (two nights).
Day trip (30 minutes) to Monaco.
Drive 3.5 hours to La Grande Motte, France (two nights).
Explore the Camargue near La Grande Motte.
Drive 4.5 hours to Andorra.
Drive 2.5 hours to Toulouse and take the train (5 hours) to Paris (two nights).
Walk around Paris (a blissful day without driving).
Fly home.
It was an incredible adventure, despite—or maybe because of—our manic itinerary. We also saw some beautiful parts of the world. One night in each location certainly wasn't enough, but it was still satisfying. No matter how long you stay in a country—regardless of size—there will always be sights not seen, food not eaten, and experiences not enjoyed. Each trip is only a couple bites off a platter of crudités. One night in a country may seem criminal to many travelers but we packed a lot in. It also helps when the host countries are crazy small.
I still have three countries to visit to hit my goal, but for now, I'm still dwelling on our experiences, even if it was a few nibbles. Here are some observations: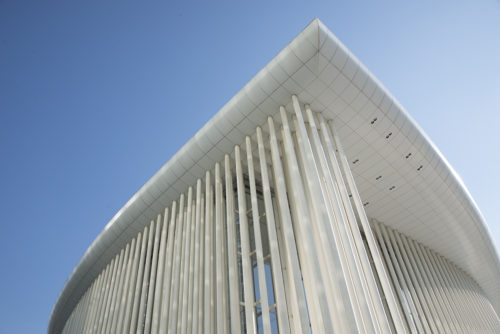 Luxembourg
Escape rooms are hard to escape—they are very popular here.
Pedestrian routes on Google Maps may lead you through rustic hiking trails and stroller-deteriorating cobblestone.
Make reservations if you want to eat dinner.
The view from the "Luxembourg Promenade" is as spectacular as the drop is shear.
They speak French, German and Luxembourgeoise. English is also widely spoken.
As you walk in and out of restaurants and retail establishments, expect that you'll hemorrhage Euros.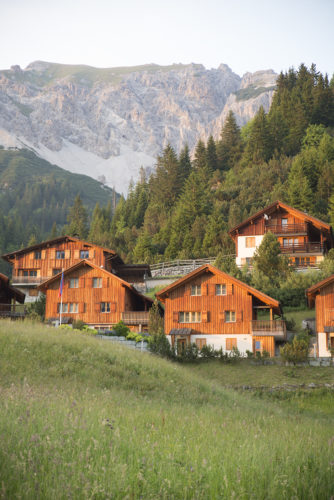 Liechtenstein
The country sits on the edge of an ominous mountain, facing north towards the Swiss side of the valley. The large stone castles that protrude from the dense forest cover give the country storybook charm.
In summer, herds of bell-strapped cows forage on verdant ski slopes.
There's not much in life that's better than walking through a small ski town in summer, with gently sloping alpine meadows crawling up to snow dusted peaks in each direction, with a belly full of spaetzle and deer sausage, listening to the sound of languorous cowbells emanating from every corner of the valley.
There wasn't much activity: grocery stores, cafes and restaurants were all limited, especially in the off season (summer).
Drivers are very comfortable passing each other at speed on narrow roads. Most drivers show little regard for personal space even if you're frantically reversing — now bumper to bumper — to accommodate them. If I could invest in driver-side mirror manufacturer in Liechtenstein, I would.
It's impossible to hit even two-thirds of the 80km speed limit on the winding, narrow mountain roads. Most inhabitants must be top tier race car drivers. The Ferrari and Bentley Sport parked in the ski resort in Malbun supported this assumption.
San Marino
Nothing in San Marino is flat—everything is at a slope of some sort considering that it's perched on a dramatic rock outcropping.
It's an impossibly beautiful view of undulating hills in all directions. This is a popular tourist destination for good reason.
Church bells start chiming at 6:15AM
The police wear blue pants, dark yellow shirts with matching gloves and gold aviator sunglasses, looking like the coolest IKEA employees you've ever seen. I didn't know whether to observe their traffic direction, or ask how to assemble my STIGBJÖRN bookcase.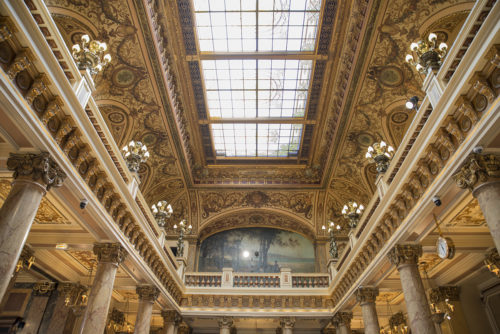 Monaco
It's hard to take your attention away from the natural beauty of the dramatic coastline and azure blue waters of the French Riviera, but a harbor chocked full of mega yachts was a worthy distraction.
Opulence was evident at every turn: The lobby of the Casino Monte-Carlo, the Lamborghini dealership on the fringe of the principality, the rectangular painted outlines that marks the staggered start of the Monaco Grand-Prix, the multiple cruise ship-sized private yachts looming over the harbor-side pedestrian promenade.
Most of the town gleams with relatively new construction. The narrow streets extending east from the Prince's Palace maintained some older charm save the cookie-cutter stores and cafes catering to tourists.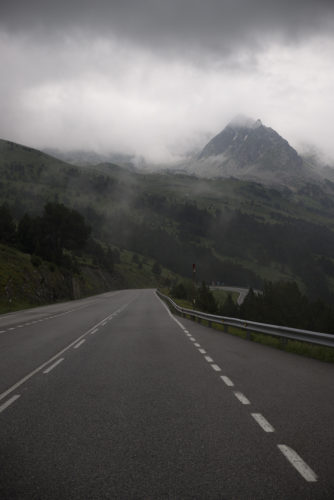 Andorra
This country must have the highest "ski lift per capita" of any country in the world, if those data are tracked.
Despite rumors of tax-free shopping malls as far as the eye can see (ahem, Rick Steves), it seems the economy is based on adventure-based tourism in all seasons — skiing, road biking, mountain biking, hiking, spelunking, and ATVing.
Like the Alps, the grassy slopes of ski areas in the Pyrenees host herds of grazing cows.
There are two types of buildings in Andorra: Medieval Romanesque churches made with gray river stone or new ski hotels made with gray river stone.
In between ski chalets and hotels, we were surprised to find numerous vegetable gardens.
Drivers don't honk.
Entering the country at 7pm on a Monday was easy—11AM on a Tuesday had a line 5km long.
While trying to find a restaurant open for dinner, a few menus showed both horse and mutton meat.
It seems like every surface, from city streets to high alpine meadows, has some form of water management—like reinforced ditches to channel the seasonal torrents of melting snow.
On the road
French highways have brown road signs that feature what the upcoming town is famous for: a castle, cathedral, cemetery or, in one instance, a power station.
French rest stops are the best in the world. The volunteers handing out Styrofoam cups of watered-down coffee in the U.S. are replaced with gas stations, restaurants, bakeries and banks of automated coffee vending machines.
Italian drivers don't like boundaries: turn signals, lanes on the highway, your rear bumper—they all impinge on their creativity behind the wheel.
They love The Cranberries in Europe – we heard it all over the radio – both original songs and covers.
French motorcyclists will only pass you when the threat imposed by oncoming traffic is at its highest.
Architecturally, the beach town of La Grande-Motte is like Miami in the 1970's: A misplaced island of Art Deco in a sea Roman-era Provençal charm. Culturally, it felt like France's version of the "Jersey Shore."
Switzerland
The scenery in this country is like a holding a series of postcard in front of your face for 48 hours.
Some cheese tastes like it was marinated in fish sauce, and, as you might expect, not in a good way.
When you ask a Swiss person where you can get raclette — a smoldering cheese sauce poured on top of equally scalding potatoes — in summer, they will look at you as if you should be institutionalized: "Sir, it's going to be 95 degrees tomorrow."
Swiss tap water is delicious. I'd literally bathe in it. Oh wait, I did? Even better.
Public fountains are found throughout old town centers, all flowing with beautifully clear, potable water. Buy a $35 reusable water bottle and enjoy this abundance at every turn. You will not leave Switzerland dehydrated.
Try to find a pothole in Switzerland—I dare you. They are less common than a car that's either dirty or more than 5 years old.
Once we returned home, I calculated our footprint on Conservation International's carbon footprint calendar and offset the impact of our trip.