Located in the 8th arrondissement to the north of the Seine, Place de la Concorde is one of the most famous public squares in Paris. Built in 1755 as Place de Louis XV, it was later incorporated by Georges-Eugene Haussmann in the late 19th century as a pivot in a grand avenue that connects Arc d'Triomphe and Champs d'Élysées to the west and Tuileries Garden and The Louvre to the east.
After the French Revolution in 1789, the statue of Louis XV (where the obelisk currently stands) was replaced with a guillotine and many notable members in French history—including Louis XVI and Marie Antoinette—were relieved of their heads. The execution device was finally removed in 1795, perhaps driven by the unbearable stench and an overly dull blade—over 1,300 people were beheaded in a single month during the peak of activity the prior year.
The 3,300-year-old Egyptian obelisk standing in the center once graced the entrance to the Luxor temple. It was one of two gifted to France by Egypt in the mid 19th century; the other proved too difficult to move and remained in Egypt.
After photographing the Eiffel Tower from the nearby banks of the Seine, I set up my tripod to capture this ancient obelisk with the temporary ferris wheel as a backdrop. The moon was a nice, gleaming white cherry on top.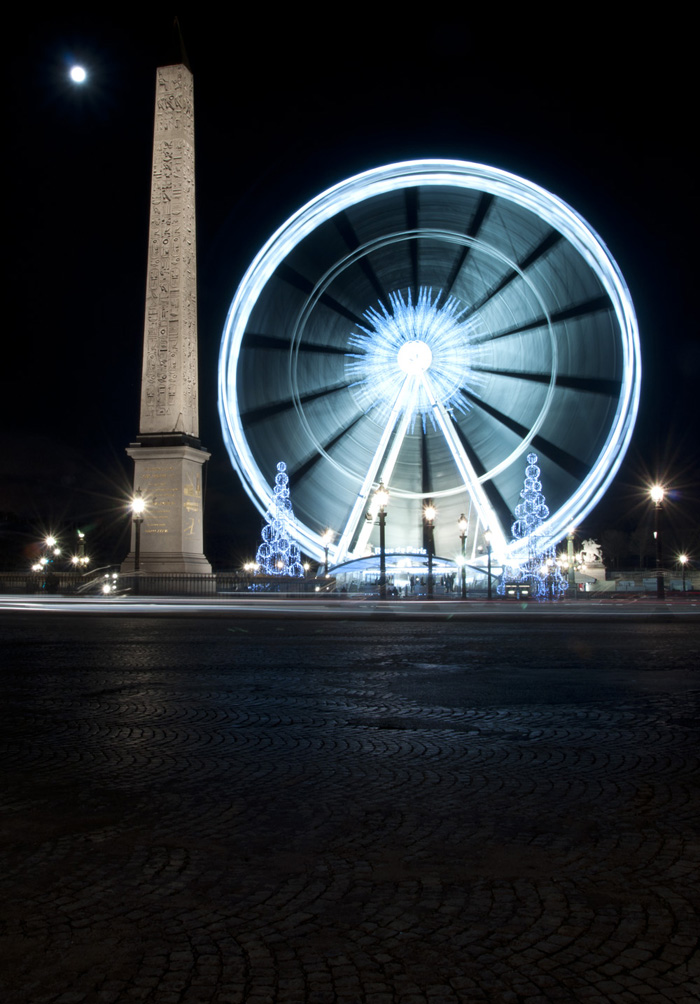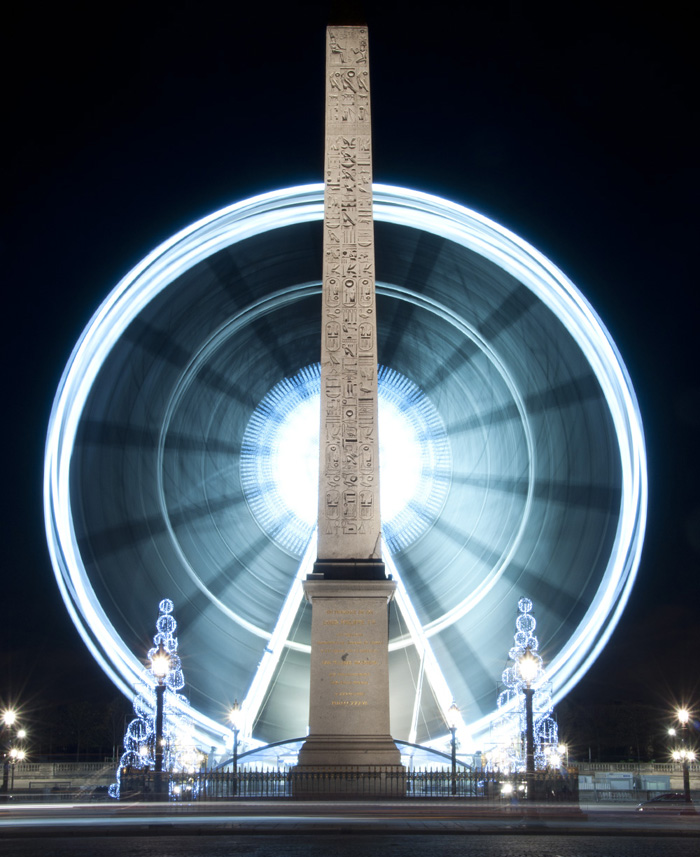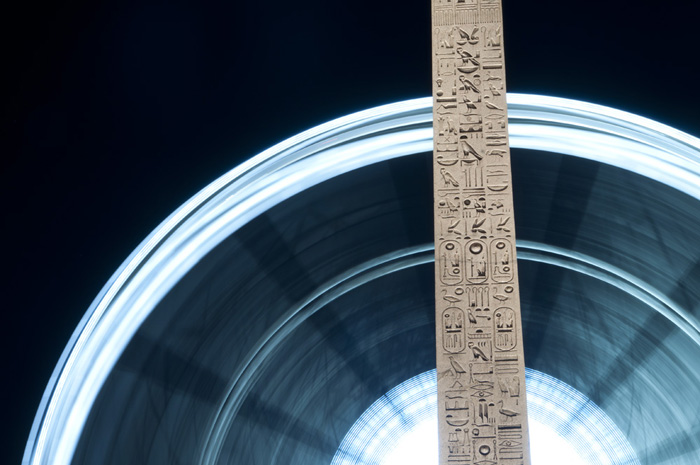 Resources: